This job listing has expired and may no longer be relevant!
Tiempo Completo

Vendedor
Pourquois M&D – Posted by pqmd – Ciudad de México, Ciudad de México, México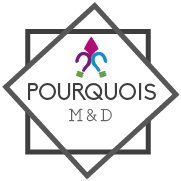 Descripción del empleo
Agencia digital en desarrollo, busca persona sociable y dinámica, que apoye en el área de ventas, para la generación de nuevos clientes, y servicio y atención al cliente.
-Horario flexible
-Homeoffice 70% | Presencial 30%
-Zona: Santa fe, CDMX
-Crecimiento profesional
-Capacitación constante
– Edad indistinta
-Sexo indistinto
– Sueldo base inicial $3,000 brutos
-Pago por comisión (entre 12% y 50% dependiendo del proyecto)
-Experiencia laboral no necesaria
– Área de entretenimiento y siesta; café de calidad y buen ambiente laboral
– Carrera/estudios (de preferencia, no indispensable) en: Mercadotecnia, Publicidad, Relaciones Públicas, Comunicación, o afín
¿Cómo aplicar?
Enviar su CV al correo: pourquoismd@gmail.com Postular en vacante de Facebook:
https://www.facebook.com/job_opening/2296441087290228/?source=post
Job Categories: Ventas. Job Types: Tiempo Completo. Salaries: Menos de $20,000 MXN al mes.
3695 visualizaciones totales, 3 hoy
Apply for this Job