This job listing has expired and may no longer be relevant!
Tiempo Completo

Production Manager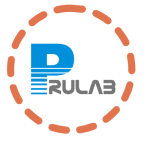 Descripción del empleo
Prulab Pharma Ltd. is currently seeking a Production Manager to:
*Supervise the on-the-floor operations of our manufacturing facility in a cGMP environment.
*Provide necessary training and ongoing coaching, discipline and recognition of direct staff, including performing annual performance reviews.
*Work closely with supervisors and operator staff to plan work, set targets and make sure the finished products meet quality standards.
*Represent the Manufacturing Department in quality investigations including but not limited to the handling of deviations, complaints, out of specification investigations, corrective and preventative actions for deviations, material disposition investigations and change control.
*Manage, verify and control the arrival of components and materials necessary for Production.
*Ensure that all manufacturing equipment are validated, calibrated, and maintained according to SOPs.
*Complete the final review of completed manufacturing documentation per compliance standards and established timelines.
Requirements
*Scientific degree or master's degree.
*Significant experience within a pharmaceutical manufacturing environment (minimum of 5 years).
*Good knowledge and understanding of GMP and Health & Safety.
*Excellent verbal/written communication and interpersonal skills.
*Experience of SAP (or equivalent system) and competent computer skills (Microsoft Office, Excel etc.).
*Strong leadership traits and be competent in people management.
*Good organizational and strategic planning skills.
*Ability to excel in a dynamic, fast-paced work environment.
*Sufficient understanding of process, systems and equipment to troubleshoot problems and provide solutions to senior management.
Prulab Pharma offers employees a comprehensive benefits package that includes competitive salaries, comprehensive medical, dental and vision benefits, paid time off and volunteer hours, education assistance and much more.
¿Cómo aplicar?
Kindly reply to this post with a copy of your resume.
11005 visualizaciones totales, 1 hoy
Apply for this Job