This job listing has expired and may no longer be relevant!
Tiempo Completo

Maintenance Technician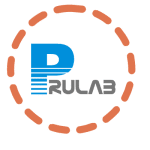 Descripción del empleo
Prulab Pharma Ltd. is currently seeking a Maintenance Technician to join a team of 12 people, and after a period of training in our processes, your role is to ensure the operation, maintenance, regulatory compliance and availability of utilities and facilities. COLD of the site.
Main activities :
*Organization, planning and execution and monitoring of preventive maintenance.
*Organization, execution of corrective maintenance.
*Follow-up of external companies during preventive and corrective maintenance.
*Participation in projects within its scope of expertise/
*Technical Respondent as Equipment Leader.
*Participation in the qualification of utilities.
*Participation in the picket service.
*Updates of the technical documentation, procedures, and other documents related to its sector of activity in collaboration with the administrative support of the service.
*Active collaboration with the various groups / sectors of the department (Support and Methods, Metrology, Maintenance Process, Projects).
*Respect the cGMP and HSE rules of the site.
Desired profile:
*Technical training type CFC Refrigerator or CAP / BEP cold and air conditioning or any title deemed equivalent.
*Minimum 5 years' experience in the field of maintenance and troubleshooting ideally acquired in the pharmaceutical, chemical or agribusiness industry with picket service.
*Very good knowledge and experience of industrial refrigeration.
*Knowledge in the field of utilities.
*Knowledge in the electrical and automation fields, an asset.
*Experience of Controlled Environments (Pharmaceutical Clean Zone, Explosive Atmosphere Zone).
*Good command of Pack Office tools, and SAP an asset.
*Good command of English (oral and written), Time flexibility: participation in a picket service once every 10 weeks.
Beyond the technical skills, to succeed in this position you demonstrate a positive attitude, oriented Solutions. You are also recognized for your qualities of synthesis and organization.
Prulab Pharma offers employees a comprehensive benefits package that includes competitive salaries, comprehensive medical, dental and vision benefits, paid time off and volunteer hours, education assistance and much more.
¿Cómo aplicar?
Kindly reply to this post with a copy of your resume.
8973 visualizaciones totales, 1 hoy
Apply for this Job