This job listing has expired and may no longer be relevant!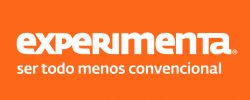 Descripción del empleo
¡Estamos contratando!
Requisitos:
• Escolaridad: Lic en mercadotecnia
• Liderazgo y buen manejo de personal
• Alto enfoque a resultados
• Horario de 9:00 am – 6:00 pm
• Disponibilidad para trabajar en la Roma Norte
Actividades:
• Marketing digital (desarrollo de las estrategias de ventas a corporativos, en coordinación con el equipo comercial, SEO, SEM)
• Campañas B2B
• Coordinación de agencias externas
• Inteligencia de mercado (Análisis y explotación de información para desarrollo de inteligencia comercial)
• Administración y creación de contenidos
• Gestión de alianzas comerciales y actividades de relaciones públicas (búsqueda y negociación de alianzas comerciales para venta, generación de contenido, exposición de marca o intercambios)
• Desarrollo de conceptos creativos, supervisión de materiales impresos y editoriales
Ofrecemos:
Sueldo base de acuerdo a experiencia
Oportunidad de desarrollo
Contratación inmediata
Prestaciones superiores a las que ofrece la ley
Bonos de productividad
Ambiente relajado y divertido
Vacaciones superiores a la ley
Aguinaldo a 30 días
Programa de beneficios
¿Cómo aplicar?
Envía tu CV a
[email protected]
o comunicate al 5292 5707 ext. 105
Job Categories: Mercadotecnia. Job Types: Tiempo Completo. Job Tags: campañas B2B, MARKETING, publicas, y relaciones. Salaries: Menos de $20,000 MXN al mes.
5616 visualizaciones totales, 1 hoy
Apply for this Job