This job listing has expired and may no longer be relevant!
Tiempo Completo

HSE Advisor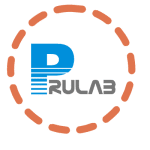 Descripción del empleo
Prulab Pharma Ltd. is currently seeking an engaging and influential personality able to convey HSE principles and gain 'buy-in' to/ with an audience of one to one or one to many. Responsible for delivering some aspects of the systems for Prulab Pharma in line with the HSE policies and overall Wellbeing strategy including supporting audits and standards (e.g. ISO). Comfortable in the provision of HSE opinion, guidance and support to our stakeholders (internal & external). Provision of assurance via the company monitoring & audit systems and trends along with report writing to ensure identified and appropriate actions are implemented.
Key Responsibilities:
*Delivery of local workshops to compliment company procedures and policies.
*Development and update of local HSE procedures;
*Coordinating/attending meetings representing HSE systems and compliance across the entire UK.
*Support and undertake HSE audits;
Ensure regulatory licenses are maintained and kept relevant;
Liaison to safety and environmental representatives.
*Supporting the risk management system i.e. facilitating risk assessors and/or undertaking risk assessments personally and reviewing control measures in place.
*Supporting the environmental management system i.e. the impacts and aspects register & targets.
*Supporting the Vigilance systems such as life-safety systems etc
Person Specification:
We are looking for an individual who is a fantastic communicator, engaging and enthusiastic in 'selling' HSE to our stakeholders i.e. the technical skills can be applied as part of the PDP. We are not necessarily looking for HSE 'purists' but persons who have a real interest in making a difference and are considering HSE as a career or changing from existing careers to HSE. Capable of providing effective decisions on the 'shop floor' for approving/ authorising works where appropriate, and knowing their limits of competency to raise issues upwards to appropriate management.
Certfication or identifiable skills in either Health & Safety or Environment such as internal courses, NEBOSH or Environmental Certificate are highly desireable.
Prulab Pharma offers employees a comprehensive benefits package that includes competitive salaries, comprehensive medical, dental and vision benefits, paid time off and volunteer hours, education assistance and much more.
¿Cómo aplicar?
Kindly reply to this post with a copy of your resume.
12586 visualizaciones totales, 3 hoy
Apply for this Job