This job listing has expired and may no longer be relevant!
Tiempo Completo

Gerente Jr de Promociones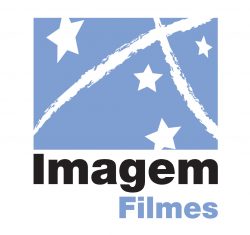 Descripción del empleo
Develop and execute partnership programs with corporate brands supporting studio theatrical releases with marketing campaigns.
Prospect Promotional Partners, schedule meetings, close partnerships. Inform about new contacts and new actions.
Report about the performance ofthe media and promotional partners in a film basis.
Organize and Coordinate the most impressive and exclusive events for Paramount Latam Pictures.
Plan, negotiate and follow up all premieres, besides the production of material for premieres, such as invitations, Cocktails/Events.
Coordinate Costume Tours and BTL activities with Exhibitors and Promo Partners.
Look for new and refreshed promotional opportunities.
Negotiate with our films the best promotional campaigns, having huge media value (ATL & BTL).
Guarantee that all promotional creative is respecting studio's guidelines and is being distributed to media and promo partners and exhibitors.
Maximize return on investment in all promotional deals.
Always promote a two-way communication environment with our Agencies  and vendors.
Work with Promotional Agencies to bring in new ideas for our releases.
Prepare and Budget control of the Promotions Department for each movie and event.
Work collaboratively with other groups to ensure that project definition and milestones are established and managed according to code of conduct.
Promote and monitor compliance to standardized planning process.
Promote best practices within the Marketing Team.
Total interaction with all Marketing Areas.
Salary: between 20-25k Pessos according to experience
¿Cómo aplicar?
Interesados favor de mandar su CV a: carlos.jimenez@latampictures.com Gracias!
10988 visualizaciones totales, 2 hoy
Apply for this Job