This job listing has expired and may no longer be relevant!
Tiempo Completo

GERENTE DE PRODUCTO
SECCION AMARILLA – Posted by gck2018 – Ciudad de México, Ciudad de México, México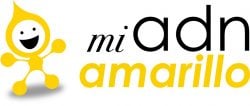 Descripción del empleo
Requisitos:
Escolaridad: Licenciatura
Experiencia como gerente de marca o producto en empresas grandes o agencias  reconocidas de marketing digital
Principales funciones: 
Planificar e implementar  estrategias, en colaboración con el equipo de ventas, para lograr los objetivos de negocio (Incremento de ventas y  rentabilidad).
Liderar el desarrollo del producto, estrategias precios, comunicación, segmentación, posicionamiento competitivo,  experiencia de uso.
 Desarrollar  planes para incrementar el tráfico en el portal , descarga de aplicaciones
Aumentar la captación, retención y ciclo de vida de clientes y usuarios brindando una experiencia satisfactoria de usuarios.
 Lanzar nuevos productos
Generar contenidos de materiales comerciales  y de  capacitación sobre los atributos, ventajas, mensaje y argumentos de valor sobre  nuestros  productos
  Ofrecemos:
Sueldo atractivo más excelente paquete de compensaciones y beneficios.
¿Cómo aplicar?
Mandar cv a:  
yvette.abundis@seccionamarilla.com
  /   
victoria.bedolla@seccionamarilla.com
Job Categories: Mercadotecnia. Job Types: Tiempo Completo.
40534 visualizaciones totales, 1 hoy
Apply for this Job