This job listing has expired and may no longer be relevant!
Tiempo Completo

GERENTE DE MERCADOTECNIA
GRUPO DAKAB – Posted by Grupo Dakab – Ciudad de México, Ciudad de México, México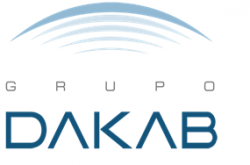 Descripción del empleo
Edad 30 a 45 años
Sexo Indistinto
Carrera de MKT Titulado
Experiencia mínima de 5 años como Gerente de MKT
Preferentemente experiencia en el ramo hotelero, restaurantero, turistico
Objetivo del Puesto:
Definir, implementar y dirigir los planes de mercadotecnia y publicidad para todas las unidades de negocio del Grupo  proponiendo y  ejecutando las estrategias necesarias  que aseguren el  posicionamiento de las marcas, la lealtad y fidelidad de clientes, e impacten directamente en el incremento de clientes y de ventas.
Conocimientos del Puesto:
Manejo de branding, estrategias de marketing, campañas de publicidad, arte creativo, campañas de comunicación, visual merchandising, estudios de mercado, e-marketing, análisis de ventas
SUELDO MENSUAL $30 A 40 MIL SEGÚN EXPERIENCIA
PRESTACIONES DE LEY
OTROS BENEFICIOS
¿Cómo aplicar?
Interesados enviar CV con fotografía y mencionando pretensiones económicas al correo amendoza@kabda.com ó al correo alejandro@solutionsch.com
Job Categories: Mercadotecnia. Job Types: Tiempo Completo. Job Tags: branding, CAMPAÑAS, ESTRATEGIAS, HOTELERIA, MERCADO, MKT, Publicidad, y TURISMO. Salaries: $20,000 - $40,000 MXN al mes.
17334 visualizaciones totales, 3 hoy
Apply for this Job