This job listing has expired and may no longer be relevant!
Full-Time

ESPECIALISTA DE COMUNICACIÓN PARA SECCIÓN AMARILLA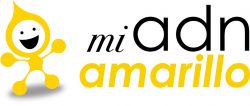 Job Description
Edad: 30 a 35 años preferentemente
Escolaridad:  Lic. En Marketing ó Ciencias de la Comunicación
Experiencia:  Como brand manager digital
Requisitos:
Conocimientos en Marketing Digital
Dominio de Adobe (Illustrator y Photoshop)
Excelentes habilidades de comunicación, redacción y organización.
Experiencia como responsable del área de Comunicación, desempeñando las siguientes funciones
Funciones:
Construir la imagen corporativa de la marca (online y offline -importante experiencia online-)
Responsable del desarrollo de materiales publicitarios y de ventas
Desarrollo de contenidos (boletines, social media, video, etc.)
Identificar mejoras y oportunidades en la industria para posicionamiento de la marca·
Coordinación de agencias de publicidad, dirigir la producción de piezas publicitarias, fomentar el posicionamiento de la marca institucional.
Ofrecemos:
Integrarte a una reconocida empresa
Atractivo sueldo y prestaciones superiores
Contratación directa
Zona de trabajo: Sur CDMX
How to Apply
Manda tu cv a: 
[email protected]

seccionamarilla.com
2894 total views, 5 today
Apply for this Job