This job listing has expired and may no longer be relevant!
Tiempo Completo

Ejecutivo Sr de Ventas de Servicios de Marketing Digital
HEX by Grupo Human – Posted by HEX – Anywhere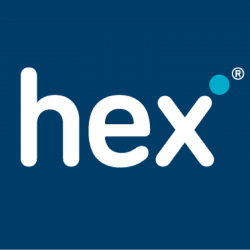 Descripción del empleo
Agencia de Marketing Digital con un presencia a nivel internacional con uso de inteligencia artificial, está en búsqueda de: Ejecutivo Sr. de Ventas
EXPERIENCIA
– Experiencia de por lo menos 3 años en ventas de intangibles para empresas de servicios.
– Experiencia reciente indispensable en venta de servicios de marketing digital (branding awareness, generación de
tráfico, generación de leads, etc).
– Experiencia en ventas en frío.
– Experiencia en proceso completo de ventas, desde prospección hasta cierre de venta.
– Disponer de una cartera demostrable de anunciantes directos, agencias y centrales de medios.
FUNCIONES:
– Captación de cliente en ventas en frío
– Prospección de clientes
– Detección de necesidades
– Desarrollo de presentaciones y propuestas
– Seguimiento a oportunidades
– Cierre de ventas
IMPORTANTE: APLICAR SOLAMENTE SI TIENES EXPERIENCIA DEMOSTRABLE EN VENTAS EN EL SECTOR DIGITAL.
BUSCAMOS:
– Experiencia de 3 años recientes y estables en el área comercial en empresas de marketing digital
OFRECEMOS:
– $33,000 pesos netos mensuales
– Comisiones mensuales por consecución de objetivos
– Gastos por visita a clientes reembolsables
– Bono semestral con base a alcance de objetivos
– CONTRATACIÓN POR HONORARIOS
– Trabajo en campo (visita de clientes) y Home Office
¿Cómo aplicar?
Envía tu CV actaulizado por correo electrónico a:
[email protected]
indicando en el asunto Ejecutivo Sr de Ventas - Marketing Digital
Job Categories: Destacados y .Ventas. Job Types: Tiempo Completo. Job Tags: branding awareness, Comercial, Marketing Digital, Sales, y Ventas. Salaries: $20,000 - $40,000 MXN al mes.
3469 visualizaciones totales, 1 hoy
Apply for this Job