This job listing has expired and may no longer be relevant!
Tiempo Completo

Ejecutivo Sr de Ventas de Servicios de Marketing Digital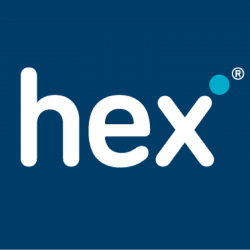 Descripción del empleo
Agencia de Marketing Digital con un presencia a nivel internacional con uso de inteligencia artificial, está en búsqueda de: Ejecutivo Sr. de Ventas
EXPERIENCIA
– Experiencia de por lo menos 3 años en ventas de intangibles para empresas de servicios.
– Experiencia reciente indispensable en venta de servicios de marketing digital (branding awareness, generación de
tráfico, generación de leads, etc).
– Experiencia en ventas en frío.
– Experiencia en proceso completo de ventas, desde prospección hasta cierre de venta.
– Disponer de una cartera demostrable de anunciantes directos, agencias y centrales de medios.
FUNCIONES:
– Captación de cliente en ventas en frío
– Prospección de clientes
– Detección de necesidades
– Desarrollo de presentaciones y propuestas
– Seguimiento a oportunidades
– Cierre de ventas
IMPORTANTE: APLICAR SOLAMENTE SI TIENES EXPERIENCIA DEMOSTRABLE EN VENTAS EN EL SECTOR DIGITAL.
BUSCAMOS:
– Experiencia de 3 años recientes y estables en el área comercial en empresas de marketing digital
OFRECEMOS:
– $33,000 pesos netos mensuales
– Comisiones mensuales por consecución de objetivos
– Gastos por visita a clientes reembolsables
– Bono semestral con base a alcance de objetivos
– CONTRATACIÓN POR HONORARIOS
– Trabajo en campo (visita de clientes) y Home Office
¿Cómo aplicar?
Envía tu CV actaulizado por correo electrónico a: alejandra.nieto@grupohuman.com indicando en el asunto Ejecutivo Sr de Ventas - Marketing Digital
3229 visualizaciones totales, 1 hoy
Apply for this Job