This job listing has expired and may no longer be relevant!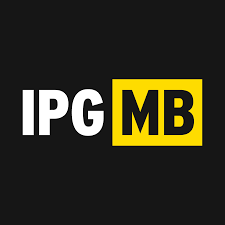 Descripción del empleo
Intégrate a una empresa Global con presencia en más de 130 países como: Ejecutivo digital
Escolaridad:
Licenciatura en Mercadotecnia, Comunicaciones, Publicidad, sistemas o área afín.
Conocimientos Requeridos:
Experiencia de 1 año mínimo en Administración, Seguimiento, Compra de medios digitales.
Experiencia en Agencia de Medios Indispensable
Planeación, negociación y compra de medios digitales para campañas publicitarias.
Estrategias de Marketing digital basadas en objetivos comerciales
Análisis y Métricas de clicks en anuncios
Manejo de Campañas Web/ Digitales
Conocimientos en plataformas de email marketing y landing pages.
Conocimiento en AdWords, Adservers.
Ofrecemos:
Sueldo competitivo
Prestaciones de ley
Excelente paquete de Prestaciones superiores
Interesados postularse por este medio o mándanos tu CV al correo
¿Cómo aplicar?
Hola! gracias por postularte con nosotros!!! por favor compartenos tu cv para conocer tus conocimientos y habilidades, más adetalle en caso de ser afín al puesto te contactaremos a la brevedad victor.gonzalez@mbww.com
Job Categories: Marketing Digital. Job Types: Tiempo Completo. Job Tags: 11520. Salaries: Menos de $20,000 MXN al mes.
46394 visualizaciones totales, 2 hoy
Apply for this Job