This job listing has expired and may no longer be relevant!
Tiempo Completo

Ejecutivo Jr de Relaciones Públicas
EME Media Com – Posted by Laura De Anda – Ciudad de México, Ciudad de México, México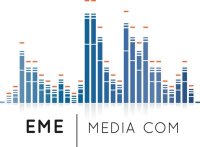 Descripción del empleo
En la agencia de relaciones públicas EME Media Com estamos buscando Ejecutivo Jr:
Requisitos:
Experiencia mínima de 1 año en puesto afín
Conocimiento de medios (idealmente de las fuentes de negocios, industria aérea y/o turismo)
Excelente redacción y ortografía
Proactivo
Capacidad de trabajar bajo presión
Trabajo en equipo
Ofrecemos:
Excelente ambiente laboral
Prestaciones de ley
Crecimiento a mediano plazo
¿Cómo aplicar?
Si estás interesado, favor de enviar tu cv a
[email protected]
Job Categories: Cuentas y .Relaciones Públicas. Job Types: Tiempo Completo. Job Tags: 067100. Salaries: Menos de $20,000 MXN al mes.
19545 visualizaciones totales, 2 hoy
Apply for this Job