This job listing has expired and may no longer be relevant!
Tiempo Completo

Ejecutivo de Cuentas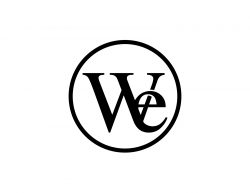 Descripción del empleo
En WE AGENCY estamos creciendo y buscando al mejor talento para desarrollarse con nosotros como:
EJECUTIVO DE CUENTA:
¿Qué harás en esta posición?
Serás el enlace entre el cliente y la agencia. Responsable de la gestión de clientes existentes y prospectando nuevos. Fungirás como socio estratégico optimizando los recursos disponibles buscando la mejor experiencia para el cliente. Generar informes, seguimiento de clientes, seguimiento de proyecto, revisa que las campañas estén consiguiendo los objetivos marcados.
Tus principales actividades:
Gestión de los clientes siendo el enlace entre ellos y el equipo de We
Administrar y dar seguimiento a los proyectos con cada uno de tus cuentas
Realizar cotizaciones para nuevos eventos
Crecer las cuentas y generar nuevos negocios
¿Donde trabajarás?
Nuestras oficinas están ubicadas en la col. Roma Norte muy cerca del parque España
La posición es para laborar de tiempo completo y presencial
Si quieres ser parte de este crecimiento y ser parte fundamental de nuestro éxito envía tu cv a: anacedillo@weagency.mx
¿Cómo aplicar?
Si quieres ser parte de este crecimiento y ser parte fundamental de nuestro éxito envía tu cv a: anacedillo@weagency.mx
10542 visualizaciones totales, 2 hoy
Apply for this Job