This job listing has expired and may no longer be relevant!
Tiempo Completo

Ejecutivo de Cuentas Jr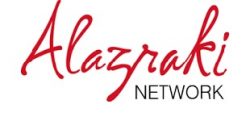 Descripción del empleo
Puesto: Ejecutivo de Cuentas Jr.
Departamento: Cuentas (ATL)
Resumen
Responsable por trabajar de cerca con supervisor de Cuentas, Equipo Creativo y Proveedores. Involucrado desde el inicio del proyecto con el cliente hasta la ejecución con el equipo creativo y proveedores. Que sea una persona muy organizada, con sentido de urgencia, con buena comunicación verbal y escrita.
Responsabilidades
• Dar seguimiento a trabajos solicitados por el cliente.
• Búsqueda al estudio de competencia y las tendencias en la industria.
• Desarrollo y presentación del estatus.
• Asistencia a juntas/llamadas con el cliente, realización de minutas al finalizar.
• Supervisar área administrativa y llevar acabo el proceso de facturación.
Habilidades Técnicas:
• Experiencia con Mac
• Keynote
• Word, Excel, Power Point
Key Competencies:
• Atención a cliente
• Team player
• Habilidades de organización
• Habilidad para trabajar en varias cosas a la vez
• Egresado de Comunicación, Mercadotecnia o Publicidad
• Experiencia al menos 1 año en agencia de publicidad
• Cuidado al detalle
Ofrecemos:
• Horarios: lunes a jueves de 9:00am-19:00pm, viernes de 9:00am-14:00hrs.
En caso de estar interesado envía tu cv a: reclutamiento@alazraki.com.mx colocando el nombre de la vacante.
¿Cómo aplicar?
Interesados en enviar su CV a: 
magaly_1_0360@hotmail.com
23456 visualizaciones totales, 1 hoy
Apply for this Job