This job listing has expired and may no longer be relevant!
Tiempo Completo

Editor de Video y Fotografía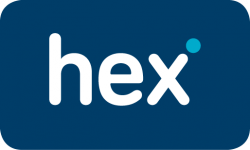 Descripción del empleo
Si estás listo para el siguiente paso en tu carrera como Editor de Fotografía y Video y quieres trabajar para una empresa en desarrollo que tiene grandes aspiraciones, continúa leyendo.
Esta increíble oportunidad te ofrece formar parte del equipo de Editores de fotografía y video que respaldará el crecimiento la empresa la cual está dedicada a la creación y producción de materiales audiovisuales tanto para el cine como para diferentes canales de comunicación. Vivimos para atrapar a la audiencia a través de contenidos divertidos, emotivos, que toquen fibras sensibles y con información útil y queremos que tú seas parte de nuestro equipo creativo
Que buscamos
Para poder pertenecer a nuestro equipo es muy importante tu experiencia. Nos encantan las actitudes positivas y de alta energía. Una gran actitud lo es todo. Estamos en búsqueda de una persona que cuente con mínimo 2 años de experiencia en casas productoras o agencias realizando funciones de edición de fotografía y video. Es importante que tengas estudios en Cine, Comunicación y Multimedia o Arte Digital.
Funciones diarias
– Realización de fotografía para video
– Edición de video
– Corrección de color
– Inventarios y mantenimiento de equipo
– Research de referencias
– Fotografía fija retos de la posición
– Buscar la mejora continua de la empresa desde el aspecto de propuesta visual y a través de la innovación en equipo de tecnología
– Crear contenidos que cumplan con las expectativas del cliente de forma rápida, creativa y profesional
– Entendimiento profundo de las marcas para la entrega de materiales adecuados al pensamiento de la marca y albrief del proyecto
– Constante actualización en formatos técnicos de producción y post producción de video
– Eficientar el proceso de armado de proyectos y backups
Si todo lo anterior te interesa, ¡aplica a nuestra vacante por este medio!
¿Cómo aplicar?
Envía tu CV y tu portafolio de trabajo al siguiente correo: alejandra.nieto@grupohuman.com
17801 visualizaciones totales, 1 hoy
Apply for this Job