This job listing has expired and may no longer be relevant!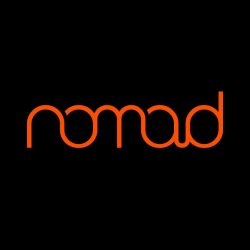 Descripción del empleo
En Nomad estamos buscando alguien que se identifique con nosotros: Somos nómadas movemos ideas, emociones y personas.
· Experiencia de 4 a 6 años
· Buena actitud y trato con cliente
· Responsable
· Facilidad de palabra
· Organizado
· Con automóvil
· Trabajo en equipo
Conocimiento:
· Dominio de Photoshop, Illustrator, InDesign y conocimiento básico de Premier, After Effects y/o Final Cut
· Creación de Master Graphics
· Adaptación de artes a medios impresos y digitales
Ofrecemos:
· Vales de gasolina
· Sueldo competitivo
· Prestaciones de Ley
¿Cómo aplicar?
Enviar book y CV a becker@nomadestudio.com y asolari@nomadestudio.com
Job Categories: ATL. Job Types: Tiempo Completo. Job Tags: branding, Diseño, y maketing.
9071 visualizaciones totales, 2 hoy
Apply for this Job