This job listing has expired and may no longer be relevant!
Tiempo Completo

Diseñador Audiovisual
Coma y Punto – Posted by CarindLB – Ciudad de México, Ciudad de México, México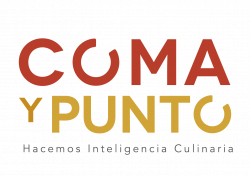 Descripción del empleo
¿Qué buscamos?:
-Licenciatura en Comunicación, Diseño, Publicidad o afines.
-Conocimientos de Adobe Illustrator, After Effects, Adobe Premier, Adobe Audition, cinema 4D.
-Conocimientos sólidos en edición, producción y grabación de videos.
-Experiencia de 2 años en puesto similar.
¿Cómo aplicar?
Enviar CV y Book a
[email protected]
Job Categories: Marketing Digital. Job Types: Tiempo Completo. Job Tags: Diseño, edición, y Video. Salaries: Menos de $20,000 MXN al mes.
46822 visualizaciones totales, 3 hoy
Apply for this Job