This job listing has expired and may no longer be relevant!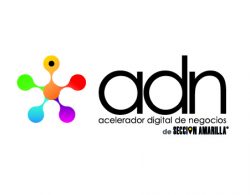 Descripción del empleo
Requisitos:
Licenciatura en Mercadotecnia, Ciencias de la Comunicación o afín
Conocimientos en Google Analytics, Adwords, Fundamentals, FB
Experiencia en agencias digitales atendiendo cuentas de clientes de diferentes sectores
Funciones:
Desarrollo de estrategias de marketing digital  y presentación de productos
Monitoreo de las campañas, así como la generación y presentación de metricas al cliente
Supervisión del desarrollo de la estrategia  en las cuentas
Presentación de resultados y cumplimiento de KPIS; de acuerdo a los objetivos establecidos al principio de las campañas.
Seguimiento a resultados en Social ADS: publicidad digital en Facebook
Ofrecemos: Integrarte a una empresa líder (Somos Google Partners)
Sueldo acorde y atractivo paquete de prestaciones superiores (Rango de 20 a 26 mil brutos más PSL)
Zona de trabajo: Sur CDMX
¿Cómo aplicar?
yvette.abundis@seccionamarilla.com
Job Categories: Marketing Digital. Job Types: Tiempo Completo. Salaries: $20,000 - $40,000 MXN al mes.
10085 visualizaciones totales, 1 hoy
Apply for this Job