This job listing has expired and may no longer be relevant!
Tiempo Completo

Consultor de marketing digital Puebla
SECCION AMARILLA – Posted by gck2018 – Heroica Puebla de Zaragoza, Puebla, México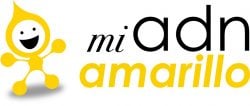 Descripción del empleo
Buscamos talento con conocimientos y experiencia en Marketing digital para capacitar a nuestra fuerza de ventas
Si cuentas con:
Licenciatura en Comunicación, Mercadotecnia, Publicidad o similar
Conocimientos en manejo de Social Media y Marketing Digital
Sólidos conocimientos en Google Adwords, Google Analytics, Facebook, Twitter
Deseable manejo de herramientas de diseño web
Habilidades de comunicación , facilidad para realizar presentaciones en grupo , disponibilidad para viajar y  radicas en Puebla esta oportunidad es para ti
Funciones a realizar:
o    Capacitación comercial y en marketing digiital para fuerza de ventas, de forma presencial y a distancia (webinars, cursos en línea, etc.)
o    Retroalimentación y actualización a fuerza de ventas.
o    Dar seguimiento y propiciar la efectividad de los procesos de certificación interna
Ofrecemos
Sueldo competitivo
Prestaciones y beneficios superiores a los de ley
Contratación directa con la empresa
Excelente ambiente de trabajo
¿Cómo aplicar?
Envía tu cv a 
yvette.abundis@seccionamarilla.com
Job Categories: Marketing Digital y .Mercadotecnia. Job Types: Tiempo Completo. Job Tags: Consultor de marketing digital y .Marketing Digital.
18490 visualizaciones totales, 1 hoy
Apply for this Job