This job listing has expired and may no longer be relevant!
Medio Tiempo

Community Manager Trainee
VICTOR ROJAS – Posted by VICTOR ROJAS – Ciudad de México, Ciudad de México, México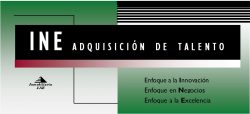 Descripción del empleo
Estamos en búsqueda de los apasionados por las redes sociales…
Eres apasionado de las carreras de comunicación, diseño, o carreras a fines…
tenemos una oportunidad de conocerte
requerimos
creatividad, pasión, actitud y deseos de triunfar…
permite que te conozcamos y te acompañemos en tu asenso…
comparte tu cv, hoja de vida, book o cualquier medio que nos permita ver tus contrenidos y tu pasión
¿Cómo aplicar?
Interesados en mandar CV a: vrojas@caabsa.com.mx
Job Categories: Community Manager, Marketing Digital, y Social Media. Job Types: Medio Tiempo. Job Tags: branding, branding campaign, comunidad, contenido, custome branding, generación, y redes sociales. Salaries: Menos de $20,000 MXN al mes.
20336 visualizaciones totales, 2 hoy
Apply for this Job