This job listing has expired and may no longer be relevant!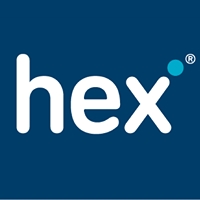 Descripción del empleo
El Communitty Manager será responsabe de promover los eventos de la escuela en las principales redes sociales.
Funciones:
– Mantenimiento de las redes sociales y sitio web
– Responder consultas por on line
– Publicación de los eventos en redes sociales y sitio web de la empresa
– Producir contenido ad-hoc a los congresos entrevistando a los conferencistas o elaborando contenido con base a noticias de actualidad
– Coordinar y moderar un calendario de webinars con los conferencistas y promoverlos en las bases de datos y redes sociales
– Realizar cobertura pre, durante y post eventos en redes sociales (crear testimoniales, hacer fotos, entrevistar a los conferencistas)
Habilidades requeridas:
– Ingles avanzado
– Excelente redacción y ortografía
Habilidades deseadas:
– Diseño Gráfico – Canva.com
– Edición de videos
– WordPress
Ofrecemos:
Sueldo entre $8,000 y $10,000 pesos netos
Prestaciones de ley y superiores
Horario de lunes a viernes de 9:00 a 6:00 pm con disponibilidad de horario para cubrir eventos
Zona a laborar: Polanco, cerca de Plaza Antara
¿Cómo aplicar?
Interesados en la vacante enviar cv a: gabriela.monterrubio@grupohuman.com anotando en el asunto el nombre de la vacante
Job Categories: Community Manager. Job Types: Tiempo Completo. Salaries: Menos de $20,000 MXN al mes.
26795 visualizaciones totales, 1 hoy
Apply for this Job