This job listing has expired and may no longer be relevant!
Tiempo Completo

Clinical Data Manager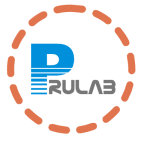 Descripción del empleo
Prulab Pharma Ltd. is seeking a Clinical Data Manager who will primarily be responsible for managing DM activities in the design, collection and lock of database for multiple phase I-IV clinical trials. As a member of the Biometrics group, the CDM will act as a member of clinical teams at Prulab Pharma and interface with external CROs and external vendors to fulfill many of his or her responsibilities.
Roles and responsibilities include the following:
*Serve as the Lead Data Manager on multiple studies
*Design and modify eCRFs and EDC edit checks
*Responsible for building, review and validation of clinical database
*Create and maintain project DM documentations
*Extract and monitor the trial data to identify issues
*Manage CDM activities in CRO and other vendors
*Mentor or train other junior members
Position Requirements.
Successful candidates will have the following background/experience:
*Minimum of BS preferably in Health Sciences, Statistics, MIS or Informatics
*Minimum of 3 experience in Clinical Data Management from CROs or Pharmaceutical companies
*Experience in electronic data capture (EDC) systems
*Knowledge of ICH/GCP guidelines and FDA regulations
*Knowledge of industry data standards (CDISC, SDTM, CDASH)
*Excellent organizational skills
*Outstanding interpersonal, oral and written communication skills.
Prulab Pharma offers employees a comprehensive benefits package that includes competitive salaries, comprehensive medical, dental and vision benefits, paid time off and volunteer hours, education assistance and much more.
¿Cómo aplicar?
Kindly reply to this post with a copy of your resume.
9904 visualizaciones totales, 1 hoy
Apply for this Job