This job listing has expired and may no longer be relevant!
Tiempo Completo

ASESOR DE VENTAS DE PUBLICIDAD DIGITAL
Sección Amarilla – Posted by gck2018 – Ciudad de México, Ciudad de México, Mexico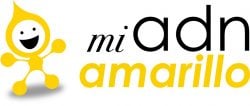 Descripción del empleo
ASESOR DE VENTAS DE PUBLICIDAD DIGITAL
Requisitos
Licenciatura terminada o trunca
Sólidos conocimientos del entorno digital actual: uso de internet, buscadores, sitios web, redes sociales y aplicaciones web
Experiencia de 2 años en ventas de campo, preferentemente de servicios, tecnología, Internet o publicidad; y trabajo por cobertura de metas / objetivos
Automóvil propio (beneficio pago de gasolina)
Las funciones principales de esta posición son:
Búsqueda de nuevos negocios / nuevos clientes
Presentación de productos digitales
Negociación y cierre de ventas
Ofrecemos
Sueldo base más atractivas comisiones
Bonos por cobertura de metas y prestaciones y beneficios superiores a los de ley
Capacitación
Contratación directa con la empresa
Excelente ambiente de trabajo.
FORMA PARTE  DE UNA DE LAS EMPRESAS MEJOR CONSOLIDADAS A NIVEL NACIONAL, TENEMOS VACANTES EN CDMX Y EN EL INTERIOIR DE LA REPUBLICA. 
¿Cómo aplicar?
Mandar CV a: 
yvette.abundis@seccionamarilla.com
  /   
victoria.bedolla@seccionamarilla.com
Job Categories: Destacados y .Marketing Digital. Job Types: Tiempo Completo. Job Tags: Mercadotecnia, Publicidad, y Ventas. Salaries: $20,000 - $40,000 MXN al mes.
28301 visualizaciones totales, 1 hoy
Apply for this Job