This job listing has expired and may no longer be relevant!
Tiempo Completo

ASESOR DE VENTAS DE PUBLICIDAD DIGITAL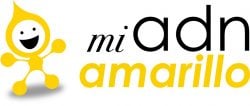 Descripción del empleo
ASESOR DE VENTAS DE PUBLICIDAD DIGITAL
Requisitos
Licenciatura terminada o trunca
Sólidos conocimientos del entorno digital actual: uso de internet, buscadores, sitios web, redes sociales y aplicaciones web
Experiencia de 2 años en ventas de campo, preferentemente de servicios, tecnología, Internet o publicidad; y trabajo por cobertura de metas / objetivos
Automóvil propio (beneficio pago de gasolina)
Las funciones principales de esta posición son:
Búsqueda de nuevos negocios / nuevos clientes
Presentación de productos digitales
Negociación y cierre de ventas
Ofrecemos
Sueldo base más atractivas comisiones
Bonos por cobertura de metas y prestaciones y beneficios superiores a los de ley
Capacitación
Contratación directa con la empresa
Excelente ambiente de trabajo.
FORMA PARTE  DE UNA DE LAS EMPRESAS MEJOR CONSOLIDADAS A NIVEL NACIONAL, TENEMOS VACANTES EN CDMX Y EN EL INTERIOIR DE LA REPUBLICA. 
¿Cómo aplicar?
Mandar CV a: 
yvette.abundis@seccionamarilla.com
  /   
victoria.bedolla@seccionamarilla.com
27878 visualizaciones totales, 1 hoy
Apply for this Job