This job listing has expired and may no longer be relevant!
Tiempo Completo

Asesor de Medios Digitales
SECCION AMARILLA – Posted by gck2018 – Ciudad de México, Ciudad de México, México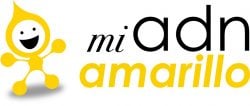 Descripción del empleo
Qué actividades realizas?
 Desarrollo de cuentas clave, seguimiento y atención  través de la creación de estrategias de campañas de Marketing Digital para  promover y comercializar nuestros productos
Tendrás que mantener y gestionar relaciones con clientes de diferentes sectores para cerrar nuevos negocios e incrementar los existentes.
Requisitos
 Licenciatura en Mercadotecnia, Ciencias de  Comunicación, Publicidad
Experiencia  en  desarrollo de cuentas en agencias de medios/publicidad/digitales.
Conocimientos en  Marketing digital  (Google Analytics y  adwords, campañas en FB)
Manejo de cartera de clientes empresas medianas y grandes
Ofrecemos: Incorporarte a una gran empresa, sueldo base $ 23,700 más comisiones sobre venta y prestaciones superiores
¿Cómo aplicar?
Enviar CV a:
[email protected]
Job Categories: Marketing Digital y .Medios Digitales. Job Types: Tiempo Completo. Job Tags: Asesor de Medios Digitales. Salaries: $20,000 - $40,000 MXN al mes.
29907 visualizaciones totales, 1 hoy
Apply for this Job