This job listing has expired and may no longer be relevant!
Tiempo Completo

Analista de marketing digital.
Mambo Agencia creativa – Posted by MamboAgencia – Avenida 5 de mayo, 3034 Santiago Mixquitla, San Pedro Cholula, Puebla 72760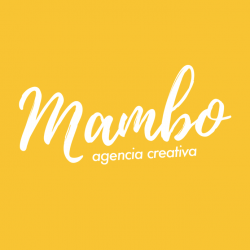 Descripción del empleo
IMPORTANTE EMPRESA SOLICITA: * ANALISTA DE MARKETING DIGITAL (DISEÑO GRÁFICO) *
Requisitos:
Edad: 25 a 35 años
Sexo: Indistinto
Escolaridad: Licenciatura en diseño gráfico, mercadotecnia o afín
Experiencia:
· 1 año como webmaster o en dos sitios web, SEO
· Conocimiento avanzado de diseño gráfico o aplicado a páginas web
· Nivel intermedio – avanzado de Adobe Photoshop, Illustrator, Flash, Dreamweaver
· Nivel intermedio – avanzado de contenidos Sharepoint
· Conocimiento medio Avanzado de redes sociales, blogs, wikis y herramientas relacionadas (e.g., Facebook, Facebook Connect, Twitter, LinkedIn, Google+, WordPress, Blogger, YouTube, Vimeo, Flickr).
Funciones
• Crear, editar, diseñar y organizar el contenido multimedia, incluyendo la edición de textos, el diseño gráfico y otros recursos relacionados.
• Optimizar la arquitectura de las páginas, portales y sitios.
• Investigar y sugerir planes para la implementación de nuevas técnicas web.
Ofrecemos
Prestaciones de ley
Horario: Lunes a Viernes de 9:00 am a 6:00 pm
Contratación directa por la empresa.
¿Cómo aplicar?
En caso de tener dudas contáctanos. https://quericomambo.mx/
Job Categories: Marketing Digital. Job Types: Tiempo Completo. Job Tags: Analista. Salaries: Menos de $20,000 MXN al mes.
6422 visualizaciones totales, 1 hoy
Apply for this Job